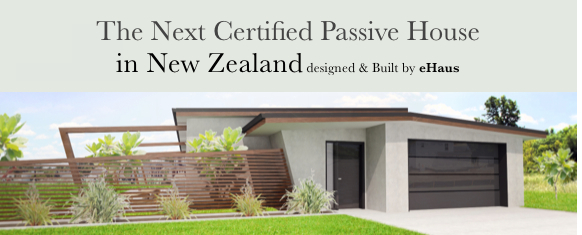 MIDDLEMARCH
The Certificate confirming this home can officially  be called a Passive House arrived last week from the certifier in Europe. This was received with much celebration in the ecoBuild Developments office!
CLIENT BRIEF
One of the delights of working with this client is he knew how to describe what he wanted but was then happy to trust us to turn his vision of words into a beautiful home. Great use of space has enabled us to fit 3 bedrooms, separate laundry, kitchen/dinning/living, library space. office space and two bathrooms all into less than 150m² A key driver for the client was energy efficiency and although the Passive House concept was new, once explained it was rapidly embraced. It was no surprise to find the client works for the Ministry of the Environment and so has a  very good understanding of energy use and the cost to the environment and our pockets!
INTERNAL ENVELOPE
The airtight high performance envelope uses an ICF (insulated concrete form) structure which has a seamless connection to the floor pad ensuring an unbroken thermal envelope that also provides the airtightness envelope. The roof is insulated with 3 layers of glass fibre batts and an airtightness membrane that is sealed to the top bracket. High performance triple glazed uPVC windows from Germany with a u value of 0.5 with a SHGC of .52 ensures the suns energy is captured. The shading ensures this energy can be controlled to prevent  overheating.
HARDWARE
The nerve centre of the home is a comfo 350 ventilation system with an inline 500W direct heating coil. The comfo 350 has become the preferred ventilation solution in New Zealand. Since eHaus fitted the first one in 2010  we have installed or specified 11 units with more in the pipeline. The hot water system has a 300litre tank powered by a two plate solar collector. This will provide all the hot water needs for ¾ of the year in sunny Wairarapa.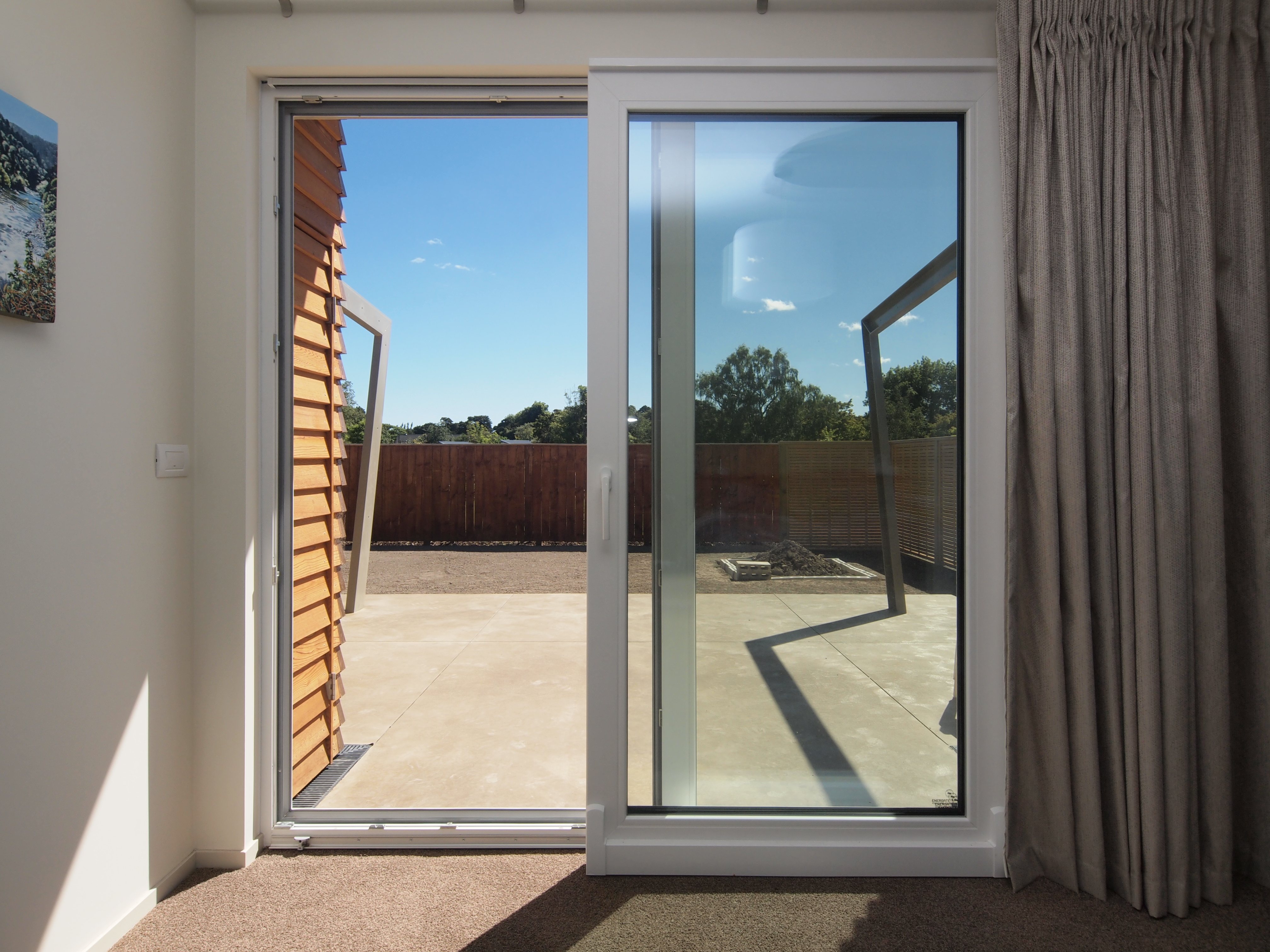 ELECTRICAL
The majority of light fittings use LED'S technology and the appliances have all been selected for efficiency. Cooking is a hobby so an induction hob and double oven were included  in the uncluttered kitchen.
FEEDBACK
One of the encouraging aspects of being involved in the Passive House industry is hearing the feedback from the clients. And this project was no exception, perfection is unobtainable but believe me this home comes very close. "I am pleased that eHaus introduced me to the concept of Passive House, I knew I wanted an energy efficient eco-home without properly understanding what the terms meant. The outcome is a home built to the high European energy efficiency standard which is very comfortable."
PERFORMANCE
three bedroom house [TFA=146.4m2]
air-tightness (n50) = 0.6 h^-1
space heating demand = 15 kWh/(m2a)
heat load = 14W/m2
primary energy = 109 kWh/(m2a)
MECHANICAL
Zehnder comfo 350 ventilation system
Solar thermal panels with 300 litre tank
500W in ventilation heating