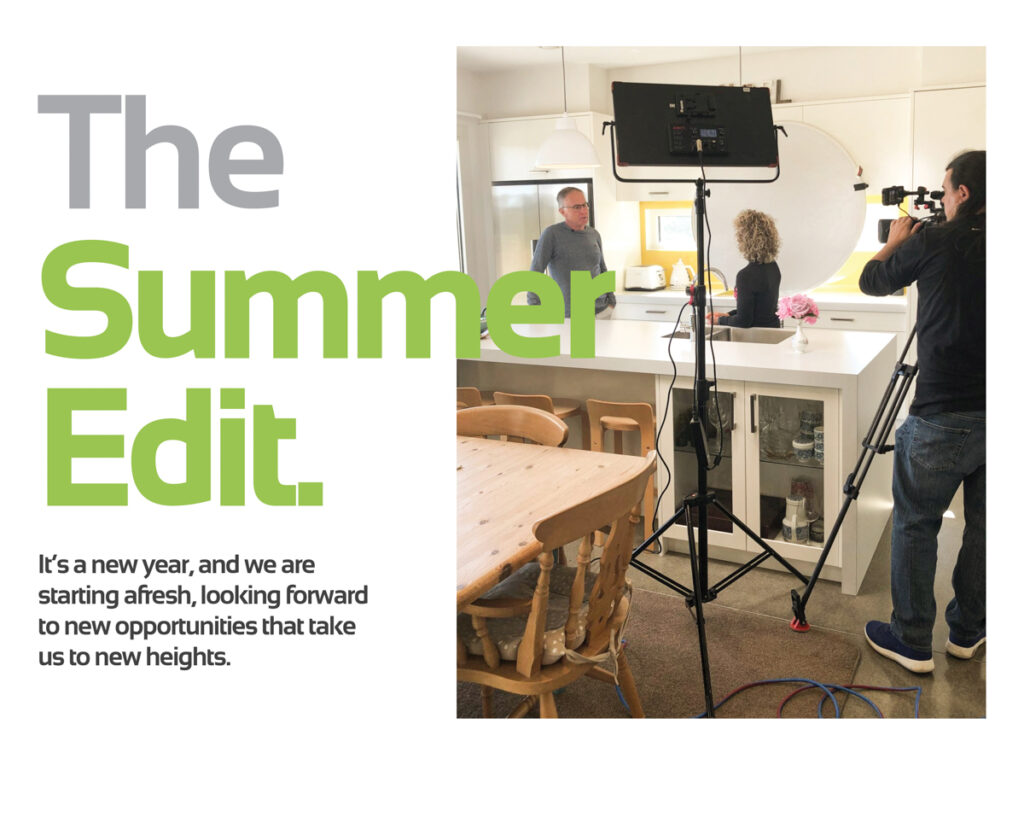 Hello 2022! As we all continue to work through the various challenges we currently face, one of the unexpected positive outcomes of the past three years has been our ability to pivot and adapt. We have learnt that to change and think differently isn't as hard as we all think, and as a result, we have learnt new ways of doing things and challenged the norm. At eHaus, we have been committed to challenging the norm for over 12 years now and it excites us to see the change even in the past 12 months.
---
IN THIS EDITION
01. 5 eHaus' in the Top 100 & 2 House of the Year Winners
02. Dealing with the humidity
03. Asthma New Zealand Healthy Homes Documentary
04. More certified eHaus'
05. Warranties and Maintenance Information at your fingertips
06. Trends we're loving right now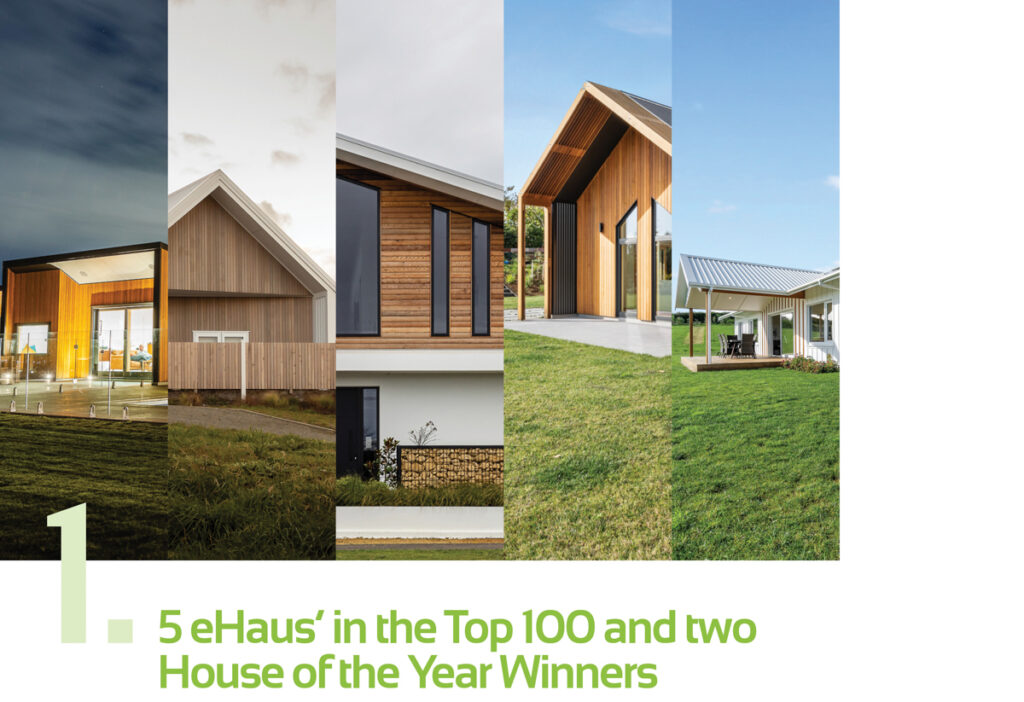 Aiming high and delivering exceptional results is one of our values at eHaus, and our team have taken this to new heights at the recent Registered Master Builders House of the Year Awards 2021.
In total, we had five houses in the Top 100 for New Zealand, with two of these being Supreme Winners in their region, and two more projects receiving Gold Awards for the Waikato region.
Bursting with pride, we salute you all as champions with seven eHaus' all part of this prestigious 2021 House of the Year event, and the exceptional results of excellence that have been achieved.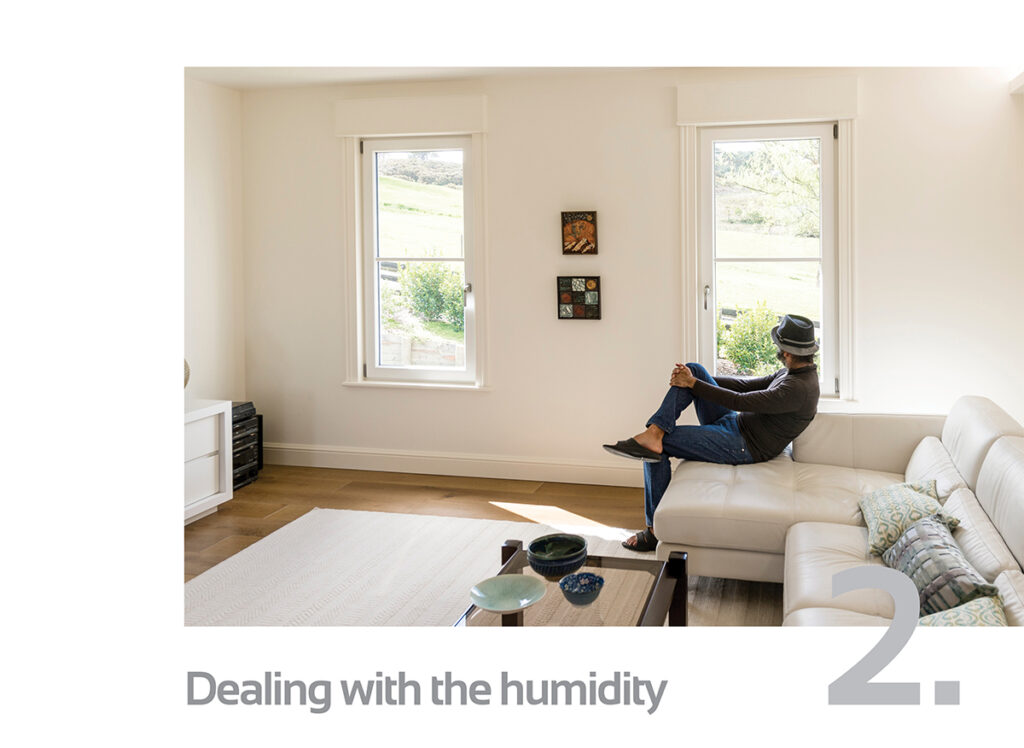 There is no denying that the past month of hot humid weather has been trying, and our kiwi homes are not designed to cope with so much moisture in the air. We recently overheard a conversation on this topic, where it was said "my carpet feels damp" – and it probably was, as all that moisture had to find somewhere to settle.
Living in an eHaus isn't just all about being warm in the winter, it's the all year-round comfort. This means on the hottest summer days, your home is sitting comfortably at 22-25°. It's something, as Kiwis, we don't expect from our code built homes. We've mastered the art of opening all our doors and windows, hoping for some through air to cool us down.
Our clients say this so much better than we can.
"We absolutely love our eHaus, it is just the best place to be living, it's got a really different feel to it. Can't fault it for living in it, we moved in in the height of Summer, and yes, we had some really hot days, but we can have doors open or everything closed and the ventilation system keeps it consistently the same temperature. We're really loving being here". - Mary
Are you looking to build? It's a big decision and something that you want to have full confidence in knowing how your home will perform for you summer or winter.
Contact us about discovering the PassivHaus way with eHaus.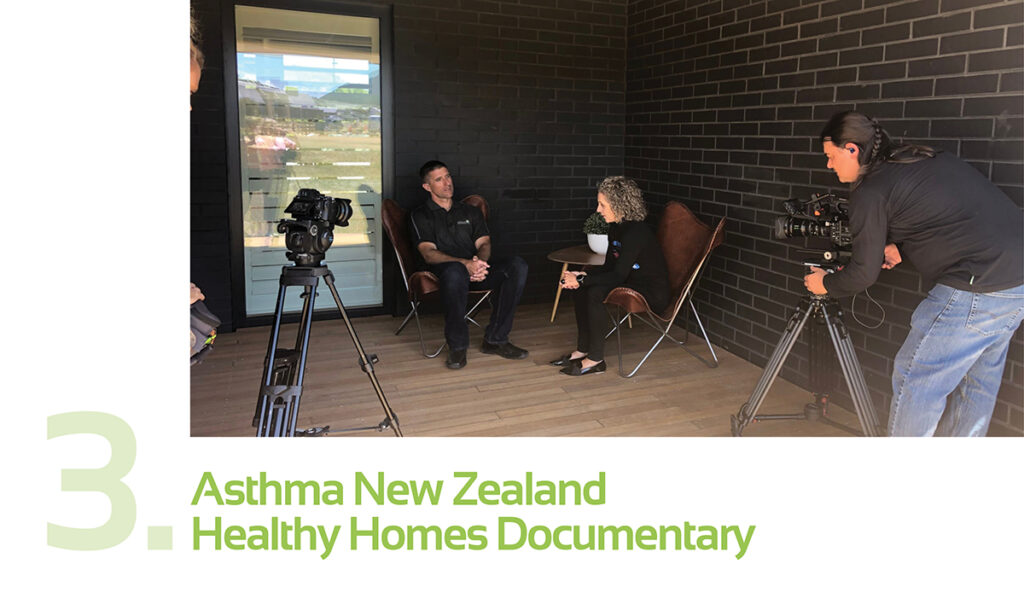 We had a great few days of filming with Asthma New Zealand Healthy Homes documentary team. Scheduled to come out later this year, this team have travelled the length of the country and have dug deep into the reality of the New Zealand housing stock and how it relates to our health.
eHaus were identified as being part of the solution moving forward. It's so exciting to be part of the narrative in telling this story, and we can't wait to see this showcased on NZ Television. Stay tuned for updates.
---

Our eHaus Taranaki team have just handed over the keys to a beautiful certified 'Classic" Passive House. These astute clients knew what they wanted by way of performance for their home, and our team didn't disappoint. They delivered a home that is registered with the International Passive House database, featuring alongside the highest performing homes in the world.
We have 6 more projects in the pipeline for Passive House certification - making this year our biggest one yet. We are proudly doing what we do best, and our clients can have complete confidence in our teams to deliver and meet the required standards.
---

We know that trying to keep up with the warranties and maintenance care that come with building a new house is quite a mission.
So, we have partnered with Gtee, a simple web-based solution that provides homeowners with product warranties & maintenance. Disclosures and product overviews in an easy-to-use cloud based system. The Gtee system keeps a record for the actions taken for the life of the dwelling.
It's a fantastic option to store and access information that relates to certain products used in the construction, plus the required legal maintenance sometimes required to ensure warranties are honoured.
Our teams will also load information like your paint colour schedule – great if you need to touch up and can't recall the paint name. In addition, we have worked with Gtee to add in the Zehnder mechanical heat recovery ventilation units to the system; storing user manuals and even reminder emails for our eHaus homeowners to check and/or change the filters.
We love this smart technology, freeing up storage space and preventing the need to print or keep manuals, and it's one less thing to worry about.
---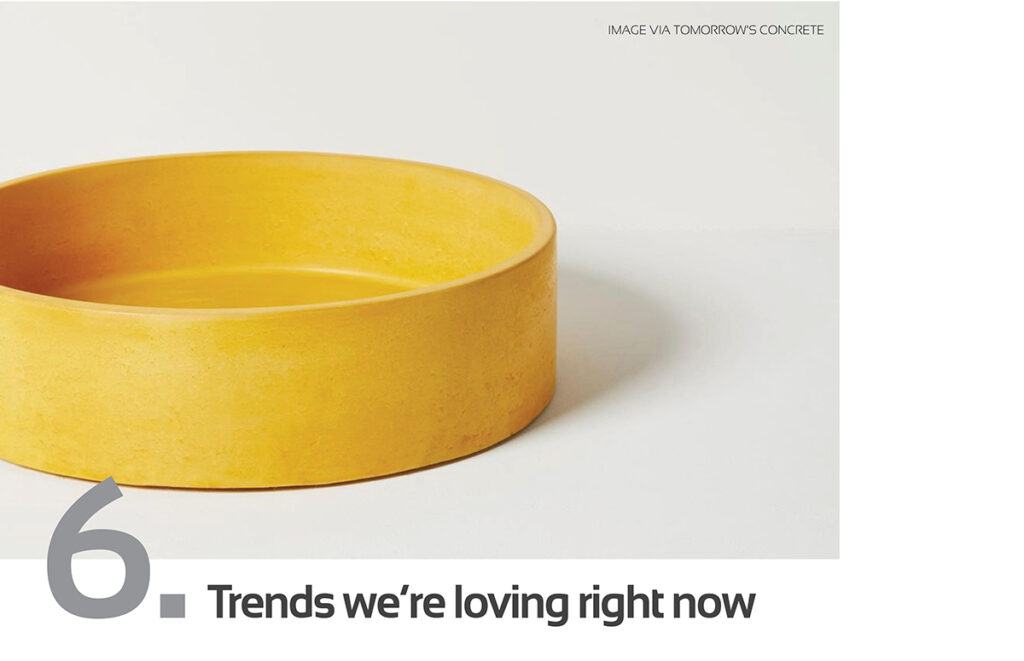 Statement sinks, they're a thing! And when it comes to making a statement in your kitchen, bathroom or laundry, it's hard to look past the appeal of a concrete sink. The form, colour and finishing options available in concrete basins have created a world of possibilities, allowing you to find and create the perfect basin for your home.
Another fresh take on an era of days gone by, concrete sinks bring together the structure and form from brutalist architecture and the pop of the mid-century colour palette. Pair these with a nice natural timber finish and brass or metal fixtures, you'll end up with a room that you won't want to leave!
---
Contact us today to build your next home.