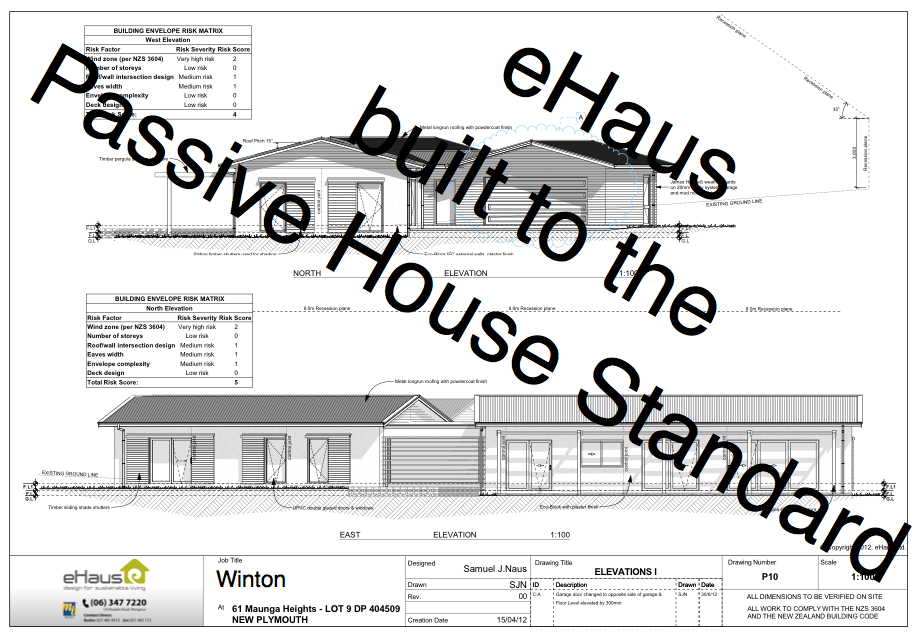 eHaus Taranaki business owner Kelvin Pearce is teaming up with nearly two thousand others around the world as he invites people to visit the eHaus under construction in New Plymouth.
The date Sunday 11th November has been specially chosen to coincide with the International Passive House Open Days. Over the last 20 years, Passive House has become synonymous with quality, comfort and energy requirements low enough to be feasibly and sustainably covered with renewable. Owners and residents of Passive House buildings will be able to show members of the public just that by opening their homes and offices for this 9th annual International Passive House Days.
This particular residential building is still under construction but it gives you the opportunity to talk with others that share the Passive House passion and find out valuable information on how and why a house can be comfortable with virtually no heating requirement even when it is situated on the foothills of one of New Zealand's highest mountains!
According to the International Passive House Association...........
"The Passive House Days provides a chance for Passive House enthusiasts and newcomers alike to experience Passive Houses in all their variety, along with the comfort they offer first hand and see for themselves why all paths lead to Passive House. Private homes and non-residential buildings designed by a variety of different architects using various construction methods take part annually, opening their doors to the public. This annual event is a wonderful way to raise awareness about and interest in Passive House."
If you would like to find out more please visit us on Sunday 11th of November from 2.00pm - 4.00pm on site at 61 Maunga Heights off Carrington Road. Or call Kelvin Pearce on 027 4485624