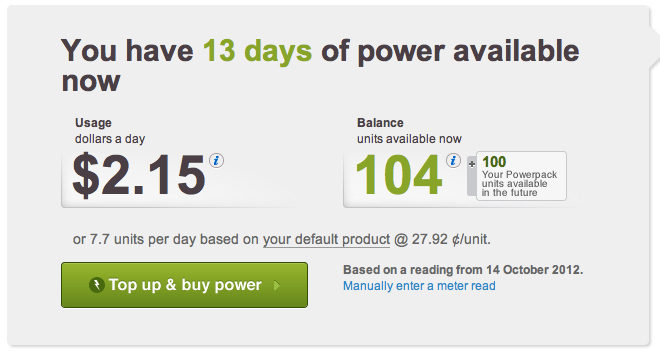 Now the winter is over and the solar hot water is providing most of the hot water we need the power bills are looking good in the eHaus we are monitoring. We purchase our electricity from powershop and they like others are able to give you a break down of how much power you are using. So it is good news when the Bill says it we are running at $2.15 a day. This is the total energy bill for a family of five! This has dropped from over $3.50 a day  in the winter months mainly due to the solar hot water system supplying what we need and the cost of power is cheaper in the summer with Powershop.
The total heating bill for the winter comes to $209.44 for the wood pellets which we bought by the bag. If we buy in bulk that drops to $130.90 for the year. That is to heat the whole house with even temperatures in every room. We have not need to heat now since September and even with the door open for two hours on Sunday afternoons the indoor temperature is very comfortable.
Last weekend a visitor to the showhome remarked that it was a bit warm but I did point out that the large coat and woolly jumper was probably the reason! eHaus design ensures the temperature and humidity are just right and according to the world health organisation this means a minimum of 18 degrees C and a maximum of 25 degrees C with a relative humidity between 40-60. Whats brilliant is an eHaus can provide this all for less than $3.00 a day!