eHaus Otago  - Rob Cunningham and his team are now officially underway with the ground breaking ceremony held in Dunedin on 23rd November. This co-housing project is setting the standard for a new way of living for many New Zealanders and eHaus has been part of this journey for the past 3 years.
The project owners known as the 'neighbourhood' has been one of total collaboration and once completed will become the second co-housing project in New Zealand.
Co-housing is different to co-operative housing ventures in that residents own their private house and space, but there was a shared green space and common house.
All 22 of the homes will be certified Passive Houses meaning they can be guaranteed to be healthy comfortable and very energy efficient - fitting perfectly with the neighbourhoods philosophy for doing things better for the long term.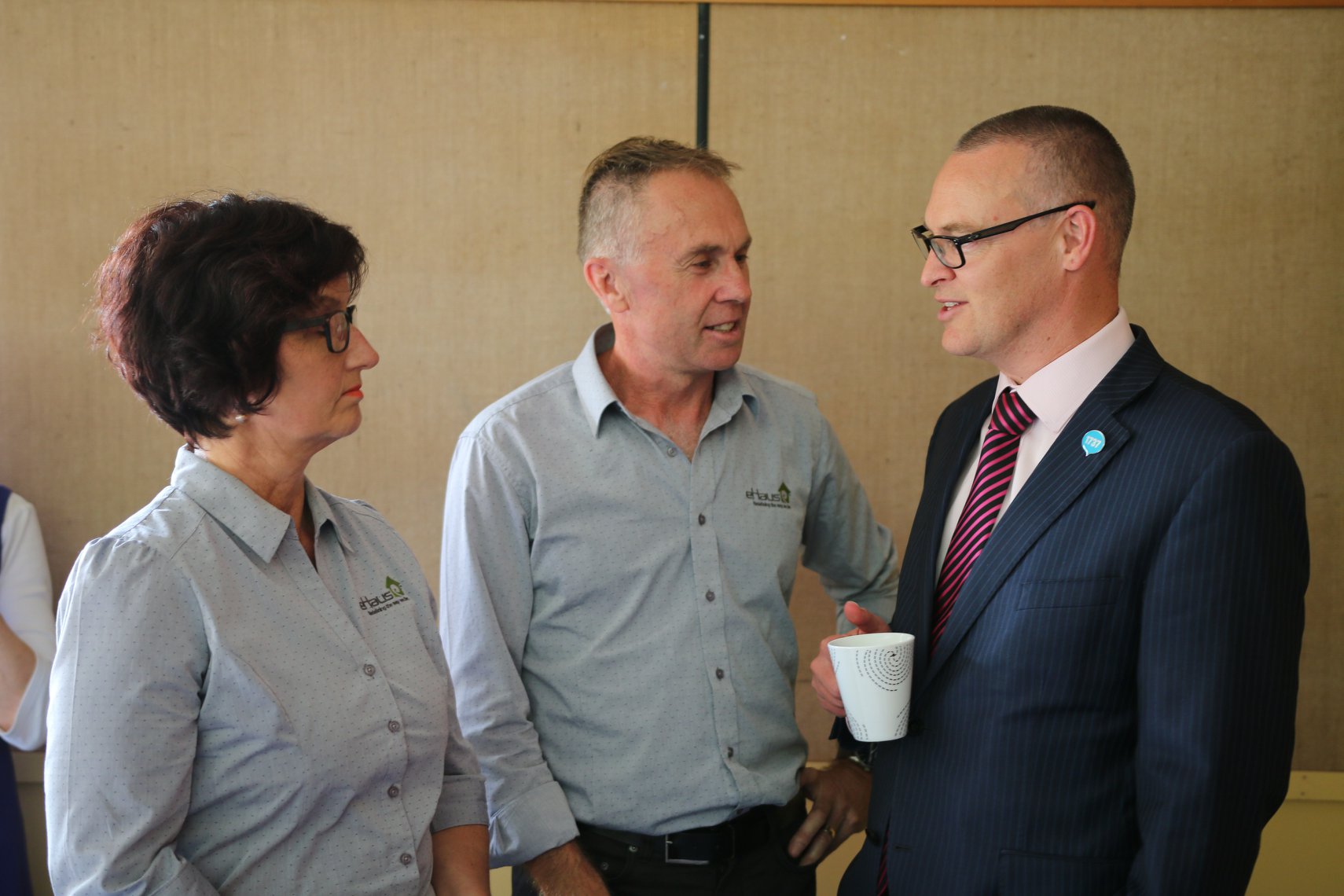 Baden and Glenda Brown eHaus Directors, speaking with Hon David Clark at the ground breaking ceremony at the Dunedin Co Housing project about the benefits of community living and the positive benefits of Passive House will have to our nation's health.
Like to know more about this project and its progress? View the Project Update Section or Like our Facebook page to stay in the loop!