The concrete trucks made another appearance on site at the Dunedin High Street Co-housing project this week, with the concrete foundation slab poured for the final 3 High Street units.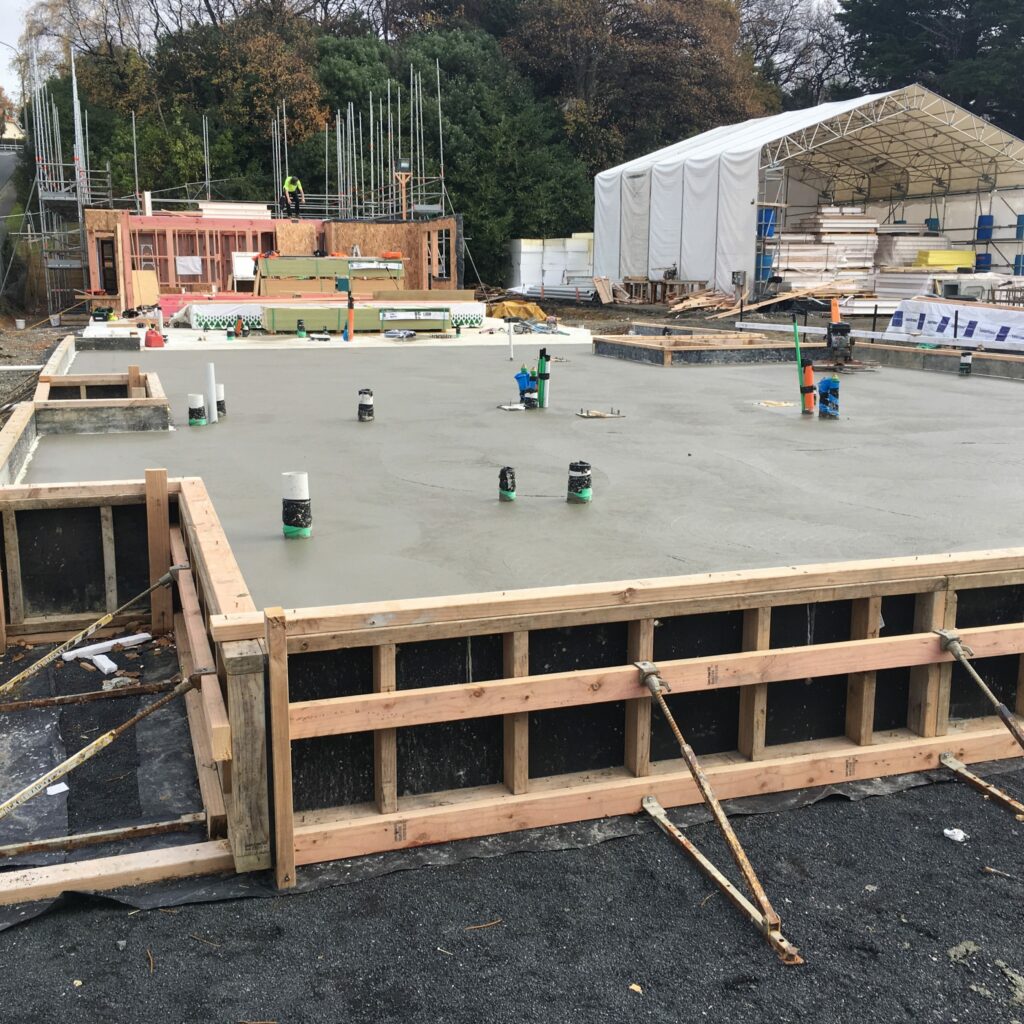 The Structural Insulated Panels (SIPs) continue to be put in place on the High Street units. The eHaus Otago team are also working on the floor joists for the first storey.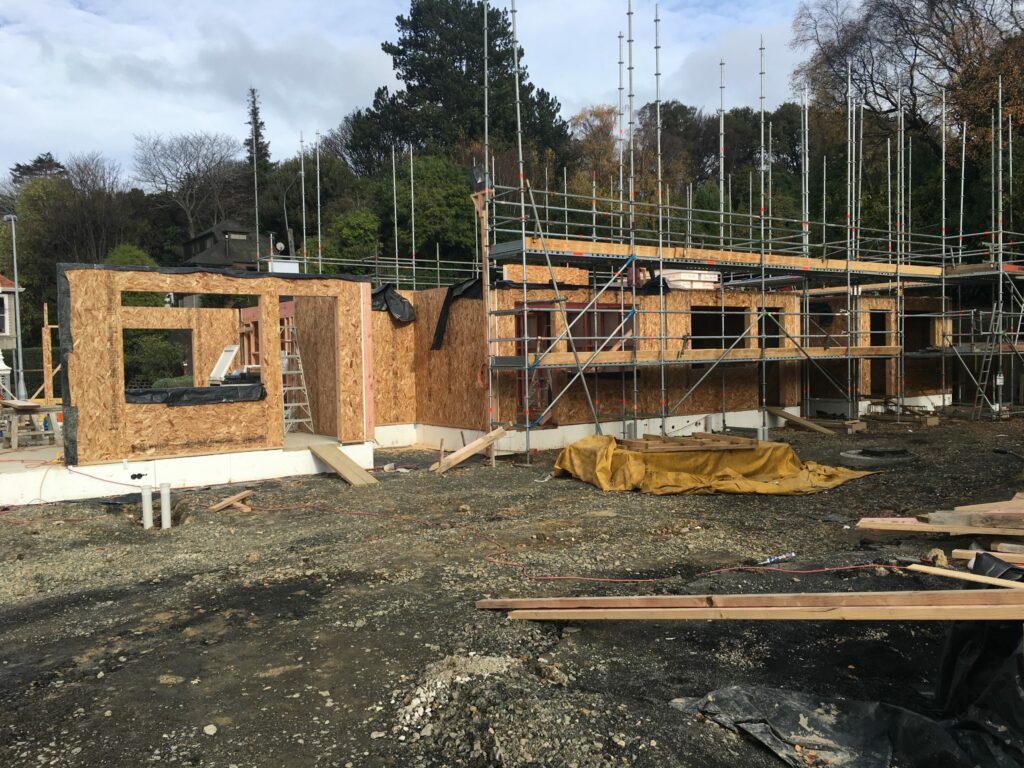 To stay up to date with progress on the construction follow our Facebook page. Read more about the background of the Dunedin High Street Co-housing Passive House project.