Some of the windows and external doors are starting to be installed on the High Street Units. The windows are uPVC (unplasticised polyvinyl chloride) and are tripled glazed. This ensures thermal efficiency and sound insulation and this type of window is also very hard wearing.
The SIPs (Structural Insulated Panels) continue to be put in place along the High Street Units, as well as the floor framing for the 1st floor.
The first of the Alva Street units are nearly ready for their concrete slab to be poured.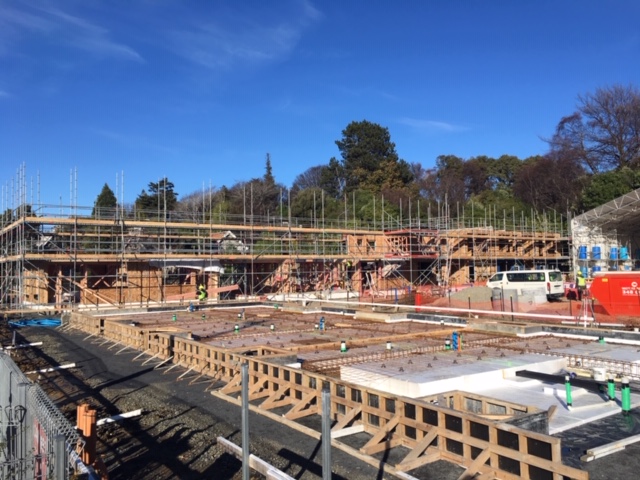 The Mechanical Heat Recovery Ventilation system is currently being installed in the Common House area. The ventilation system will ensure that fresh filtered air circulates the Common House and maintains an even temperature of between 20 – 22 degrees all year round. We anticipate an air tightness test at the end of August.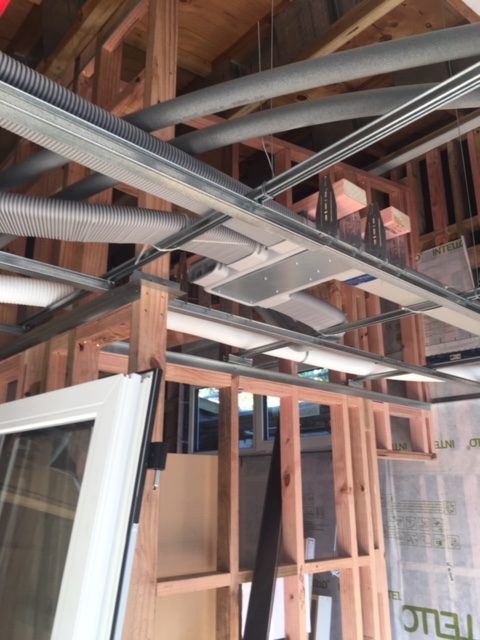 To stay up to date with the Dunedin High Street Co-housing project progress follow eHaus on Facebook.