Taranaki – Hurworth
eHaus Euro - Passive House Classic - non Certified
This house is designed and built for a Swiss couple that wanted a warm comfortable home like they were used to in Europe.  The home is set in the foothills of Mount Taranaki with clear views of the mountain and the coastline.
Awards
South Pacific Passive House Low Cost Award Winner 2015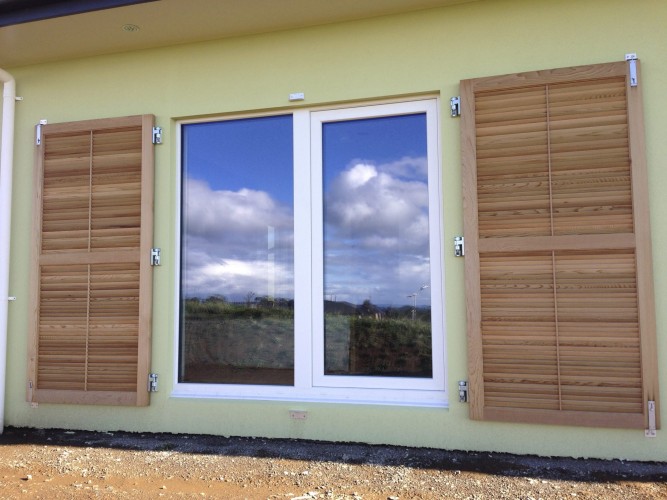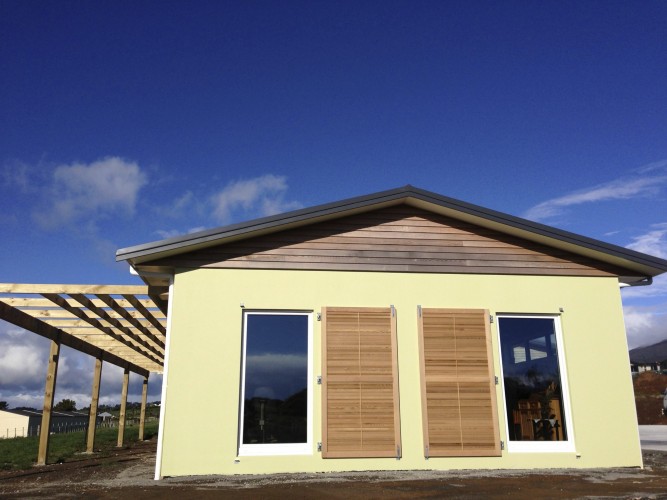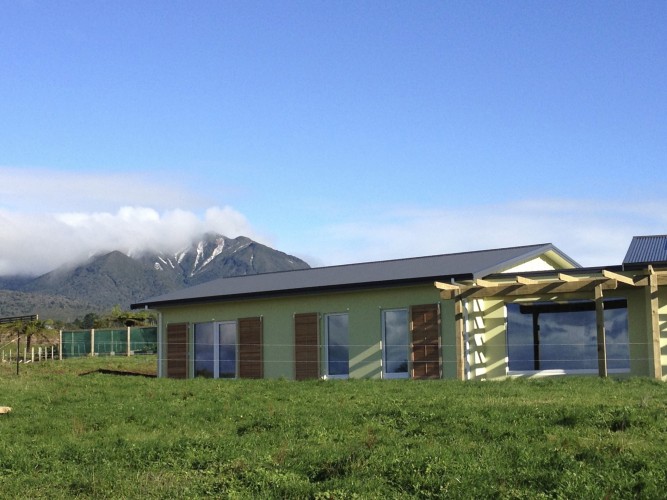 Design Components
Floor – Fully insulated concrete pad with a U-value of 0.24 W/(m²K)
Wall – ecoBlock ICF wall  U-value of 0.267 W/(m²K)
Roof – Double layer of fibreglass insulation U-value of 0.184 W/(m²K)
Window Joinery Frame – Energate 834 German uPVC Uf value 0.72 W/(m²K)
Glazing – Triple Glazed Low E Argon Ug value 0.50 W/(m²K) G Value 52%
Ventilation – Zehnder Comfo Air 350 MHRV
Hot Water – Solar Thermal 30 evacuated Tubes system with internal 300 litre water storage
Heating/Cooling – 3.5kW Heat-pump and an inline direct electric heating element in ventilation system controlled by comfo ease panel.
Ecological features – 45,000 litre water harvesting system. Natural flow black and grey water treatment system with composting.
Performance Specifications
Heating Demand 11.1 kWhy/m2/yr
Heating Load: 10.6 W/m2
Frequency of Overheating: 0%
TFA: 203.4 m2
Form Factor 3.35
Air Leakage@50Pa: 0.39 ach
Primary energy requirement: 107 kWh/m2/yr
Passive House Project Team
Architecture
Sam Naus - eHaus Architectural Designer
Construction
eHaus Taranaki
Consultant
eHaus - Jon Iliffe